Feel the Showa period! Feel the vintage! Unwind in this unhurried inn.
The innkeeper collects goods from the Showa period. There are a lot of Volkswagen collectables at the inn.
---
This inn is well known to collectors and enthusiasts all over the mountain. And that's as it should be
as
the innkeeper is a big collector of Volkswagen goods as well as goods from the Showa period. This inn, which gathers visitors from all over the country, is slightly idiosyncratic, with slogans such as"Outmoded and proud !", "Showa dining" displayed on nostalgic signboard and micellaneous goods of Showa period.
It is like a trip back in time. See his collection of Volkswagen cars,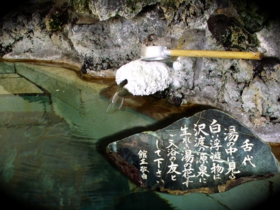 precious nostalgic signboards, and miscellaneous goods.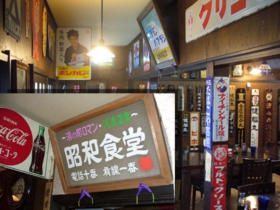 Feel like you've come home
---
Needless to say, the attraction of this place is not only the nostalgic goods and the Volkswagens. This inn is run by a husband and wife. It's easy to speak your mind here. You won't find much in the way of extravagance here, but what you will find is a place where you can relax just like you've come home. The onsen is 100% natural hot spring, and it's open for you any time.




Information
---
*The dishes here are home-cooked using local ingredients so you can taste the natural flavor of Sawatari.
*There are various lodging plans from do-it-yourself plans to long-term stay discounts and more.
*Everyone is welcome, whether it is just one person staying the night, or renting out the entire inn for a long period.
Check out our web sight http://sansuiso.com
Phone・0279-66-2131
PC mail・info@sansuiso.com 
空室問い合わせ
旅館検索
まちなかリレーマラソン
忍者ウォーク
スパトレイル